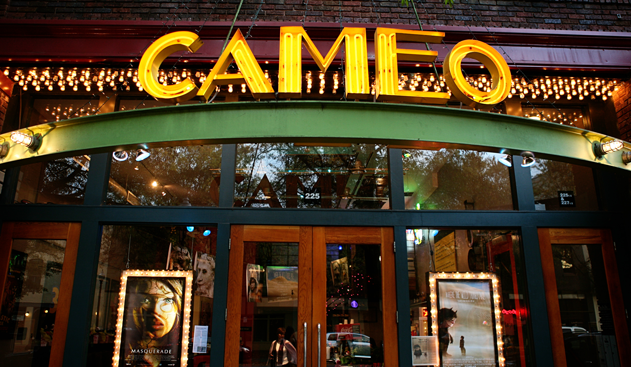 NOW SHOWING IN OUR MAIN AUDITORIUM:


Fri, Oct 31st: 4:00, 6:30, 9:00

Sat, Nov 1st:

1:30

,

4:00

,

6:30

,

9:00

Sun, Nov 2nd:

1:30

,

4:00

,

6:30

Mon, Nov 3rd - Wed, Nov 5th:

7:00

Thurs, Nov 6th:

5:30

Final Shows!

The singular Bill Murray stars in the comical story of a young boy who develops an unusual friendship with the cantankerous old guy next door. Maggie (Melissa McCarthy), a single mother, moves into a new home in Brooklyn with her 12-year-old son, Oliver (Jaeden Lieberher). Forced to work long hours, she has no choice but to leave Oliver in the care of their new neighbor, Vincent (Murray), a retired curmudgeon with a penchant for alcohol and gambling. An odd friendship soon blossoms between the improbable pair. Together with a pregnant stripper named Daka (Naomi Watts), Vincent brings Oliver along on all the stops that make up his daily routine—the race track, a strip club and the local dive bar. Vincent helps Oliver grow to become a man, while Oliver begins to see in Vincent something that no one else is able to: a misunderstood man with a good heart. Written and directed by Theodore Melfi.

Rated PG-13, Run Time: 1hr 36mins
Official Website

NOW SHOWING UPSTAIRS IN THE LOGE


Fri, Oct 31st:

4:30

,

7:00

,

9:30

Sat, Nov 1st:

2:00

,

4:30

,

7:00

,

9:30

Sun, Nov 2nd:

2:00

,

4:30

,

7:00

Mon, Nov 3rd - Wed, Nov 5th:

7:15

Thurs, Nov 6th:

7:45



One Week!

NIGHTCRAWLER is a pulse-pounding thriller set in the nocturnal underbelly of contemporary Los Angeles. Jake Gyllenhaal stars as Lou Bloom, a driven young man desperate for work who discovers the high-speed world of L.A. crime journalism. Finding a group of freelance camera crews who film crashes, fires, murder and other mayhem, Lou muscles into the cut-throat, dangerous realm of nightcrawling -- where each police siren wail equals a possible windfall and victims are converted into dollars and cents. Aided by Rene Russo as Nina, a veteran of the blood-sport that is local TV news, Lou thrives. In the breakneck, ceaseless search for footage, he becomes the star of his own story. (c) Open Road

Rated R, Run Time: 1 hr 57 mins
Official Website
---
---
UPCOMING EVENTS

CAMEO Art House &
The Rooster's Wife are teaming up to bring live music to downtown Fayetteville!


Click on each band
for more info!