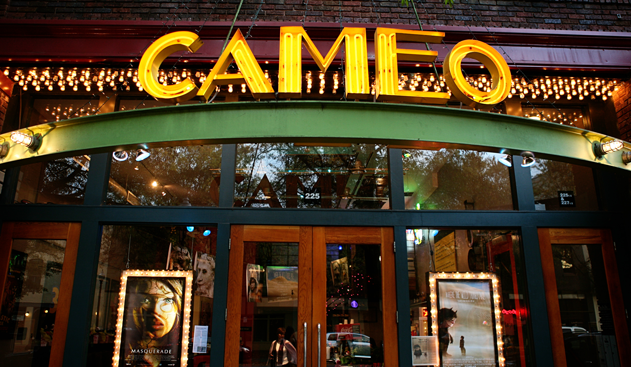 NOW SHOWING IN OUR MAIN AUDITORIUM
Thurs, March 26th:
5:00, 7:30

Fri, March 27th:

3:30

,

6:00

Sat, March 28th:

1:00

,

6:00

Mon, March 30th -Wed, April 1st: 5:00

Last Week!

THE SECOND BEST EXOTIC MARIGOLD HOTEL is the expansionist dream of Sonny (Dev Patel), and it's making more claims on his time than he has available, considering his imminent marriage to the love of his life, Sunaina (Tina Desai). Sonny has his eye on a promising property now that his first venture, The Best Exotic Marigold Hotel for the Elderly and Beautiful, has only a single remaining vacancy - posing a rooming predicament for fresh arrivals Guy (Richard Gere) and Lavinia (Tamsin Greig). Evelyn and Douglas (Judi Dench and Bill Nighy) have now joined the Jaipur workforce, and are wondering where their regular dates for Chilla pancakes will lead, while Norman and Carol (Ronald Pickup and Diana Hardcastle) are negotiating the tricky waters of an exclusive relationship, as Madge (Celia Imrie) juggles two eligible and very wealthy suitors. Perhaps the only one who may know the answers is newly installed co-manager of the hotel, Muriel (Maggie Smith), the keeper of everyone's secrets. As the demands of a traditional Indian wedding threaten to engulf them all, an unexpected way forward presents itself. (c) Fox Searchlight

Rated PG
Official Website




NOW SHOWING

UPSTAIRS IN THE LOGE


Thurs, March 26th: 5:15, 7:45

Sat, March 28th:

3:30

,

8:30

Sun, March 29th:

3:30

,

6:00


Mon, March 30th -Wed, April 1st:

7:30

Thurs, April 2nd: 4:00 (FINAL SHOW!)

A former Special Forces soldier and military contractor suffering from PTSD tries to reconnect with his long time love, but first must go on the run from London to Barcelona and across Europe in order to clear his name. THE GUNMAN, the new action thriller from Pierre Morel (director of District B13, Taken) stars Sean Penn, Javier Bardem, Idris Elba, Ray Winstone and Mark Rylance.
---
---
UPCOMING EVENTS
CAMEO Art House &
The Rooster's Wife are teaming up to bring live music to downtown Fayetteville!